How Can We Provide Safety To Our Roofs Through Soffit?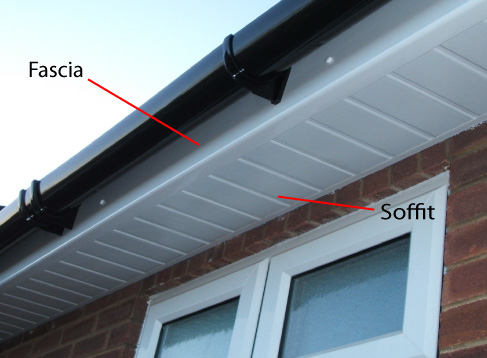 Merely constructing aesthetically pleasing and durable roofing is sometimes not enough, you would need some extra assistance to complete its look and provide that additional support which makes it last longer. A soffit is one such thing. Celina Tx Roofing Pro suggests that you must choose the soffit material wisely as it impacts the life and appearance of the roof. For those who don't know about soffit, you can locate it as a sheath under the overhangs of the roof.
Materials Used For Making Soffit:
In the market, you can find different materials of soffit like: Aluminium, Steel, Vinyl, Fibre Cement, Wood, Engineered wood etc. Based on your budget and requirement, you can choose the one.
Benefits of Soffit:
When it comes providing that extra edge to the roofing structure, then soffits play a crucial role. In modern homes, you cannot imagine a roof without a soffit. After the complete construction of the roof, you would observe some extra space under the overhangs; it is the place where soffits are installed. These are usually in rectangular sheets. Some of the key benefits of using them include:
It acts as a passive ventilator for the attic- Soffits are generally ventilated, they allow the air to into the attic space, thereby enabling proper ventilation. To balance the process of ventilation, the attics have the exhaust through the roof vents.
Enhances the aesthetic appeal of the roof- Soffit forms an integral part of the roofing since it is available in different types of materials and colors, you can choose the one which complements the exterior your house. This way, it adds more character to your roof.
Prevents pests– Having soffit also acts as a barrier to the pests and rodents to take shelter in the attic, thereby preventing the attic from any further damage
Improved air quality- In modern housing construction, you can find the importance of attic ventilation is not merely restricted to the circulation of air and keeping the attic well-ventilated rater, it is also used to increase the energy efficacy by providing natural cooling and enhances the life of the building material by managing the moisture. Keeping the moisture at bay helps in keeping the roof and the ceiling safe and away from any damage caused by this.
Similar to the roof, soffits can also undergo damages, then you can easily find Metal Roof Repair In Celina Tx. There are companies which render these services and ensure quick fix to your roofing issues.